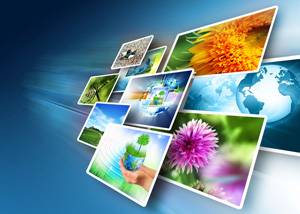 RTP has extensive experience providing environmental impact assessment and permitting services for a wide variety of land use, development, and natural resource restoration projects. Our staff supports a broad range of federal, state and private initiatives nationwide by crafting comprehensive National Environmental Policy Act (NEPA) and state-equivalent documents.  Our disclosure and documentation efforts span all levels of regulatory analysis, from routine categorical exclusions (CEs) to Environmental Assessments (EAs) to intricate Environmental Impact Statements (EISs), all of which we design to comply with the letter of the law and withstand legal scrutiny. In conjunction with our work in land use permitting, the RTP team also has decades of experience cooperatively working with and securing permits from such agencies as the U.S. Fish and Wildlife Service, the U.S. Army Corps of Engineers, and a multitude of other federal, state and local agencies.  Our comfortable relationships with these agencies are built upon our collaborative approach, diligent contact and attention throughout the permitting process, and our reputation for providing quality work.
RTP's services include project management, impact and alternative analyses, development of impact mitigation techniques, ecological studies (e.g., habitat surveys and wetland delineations), regulatory agency consultation, public outreach, and document preparation. Among the skills and services that the RTP team offers clients seeking assistance with land use permitting are:
Project Management
Assistance with Local, State, and Federal Permits and Approvals
NEPA Documentation (CEs, EAs, EISs)
State Land Use Documentation (e.g., New York State Environmental Quality Review Act, Minnesota Environmental Review, etc.)
Preparation of U.S. Army Corps of Engineers Section 404 Wetlands Dredge and Fill Permits
State Historic Preservation Office Approvals
Endangered Species Act Consultation
Environmental Policy Consultation
Ecological Studies (e.g., habitat surveys and wetland delineations)
GIS and Mapping
Facility Siting
Public and Agency Scoping and Outreach
Proper management of the land use permitting process is critical to timely project success.  Our experienced professionals can help you avoid costly delays and regulatory impasses.  For more detailed information and assistance with your project, please contact RTP.