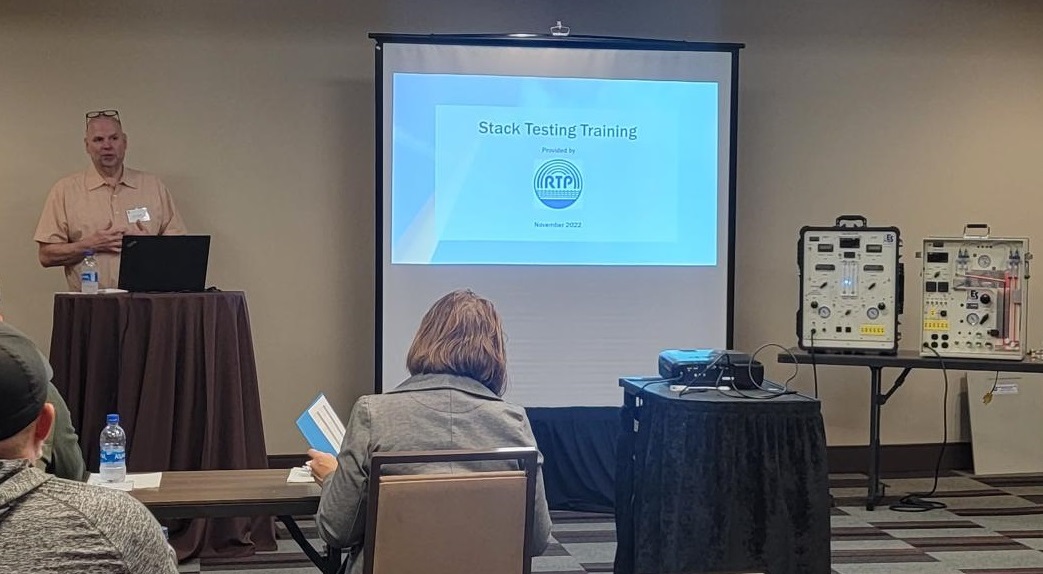 RTP Environmental Associates offers CEMS and stack testing workshops for anyone who works with CEMS or stack tests or the data they create including environmental managers, environmental engineers, technicians, and auditors. Our workshops can be adapted based on individual attendee's area(s) of interest and provide ample opportunity for questions and discussion of related issues in a group setting or one-on-one with subject matter experts, all of which have over 20 years of CEMS and emissions measurement experience.
Our CEMS/stack testing workshop is conveniently scheduled twice a year at various locations. Private workshops are available on request.
The complete workshop is three days in length although it provides the flexibility to select one, two or all three days of training depending on the attendee's interests.
Part 75/MATS CEMS Requirements
This session will focus on EPA's Part 75 requirements, which apply to affected sources under the Acid Rain Program and the Cross-State Air Pollution Rule (CSAPR), and the monitoring and reporting requirements in the Mercury and Air Toxics Standards (MATS). Although designed for utility sources, many non-utility sources will find value in this session if they are affected sources under CSAPR, are otherwise required to follow Part 75 monitoring provisions, or are required to continuously monitor mercury or particulate matter.
Stack Testing Fundamentals
This session features a full day of training on the fundamentals of commonly performed EPA Reference Methods (RM) including sampling site selection, flow and moisture methods, instrumental methods, and isokinetic sampling methods. The session does not provide qualified stack testing individual (QSTI) accreditation, but rather focuses on organizing and overseeing a successful stack testing program and reviewing stack test data. Accurate stack test data is a critical component of any successful air program. Any source that is required to have stack testing performed will benefit from this informative and interactive course material.
NSPS/MACT CEMS Requirements
This session will focus on EPA's Part 60 (New Source Performance Standards) and Part 63 (National Emissions Standards for Hazardous Air Pollutants) monitoring and reporting requirements. The material will be adapted based on the applicable subparts and industries of course attendees and will address the performance specifications, quality assurance activities, and reporting requirements for each Subpart including but not limited to boilers, turbines, flares, and fuel gas monitoring and reporting. This session will apply to both electric utility and non-utility sources.
Coming soon... May 2023 in Nashville, Tennessee!